Weather in Vancouver: Forecasts include risk of thunderstorms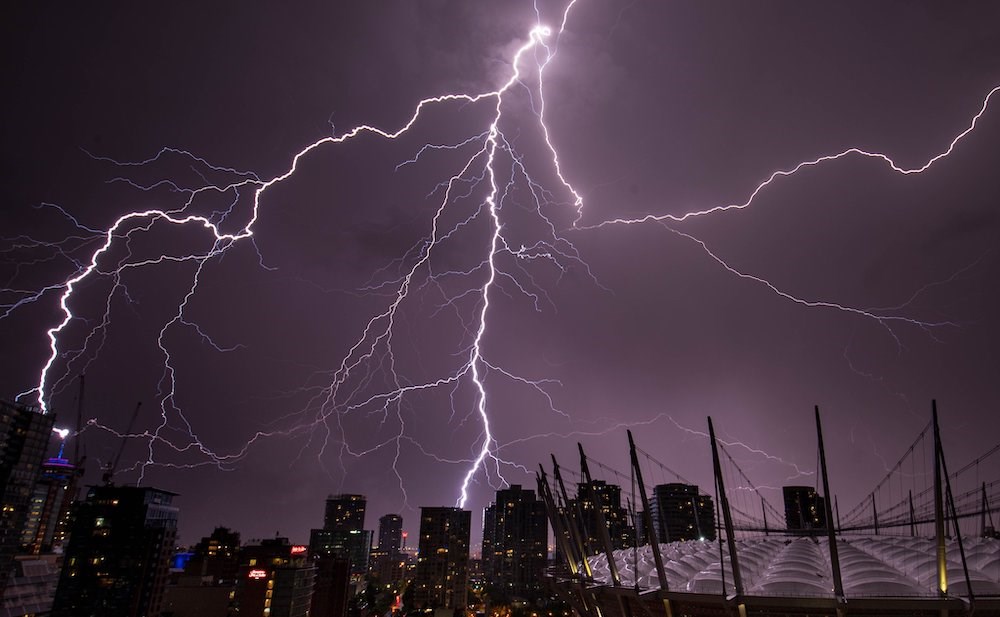 The forecast for this weekend calls for stormy weather with precipitation of up to 80 mm and wind gusts of up to 80 km / h.
You may want to keep a very sturdy umbrella on hand today.
Not only does the metropolitan Vancouver weather forecast predict heavy precipitation, it also calls for strong winds with gusts to 80 km / h.
Environment Canada issued a rain warning for Metro Vancouver due to a storm bringing heavy rain to the area on Friday (September 17). Rainfall amounts of 50 to 80 mm are expected, the highest amounts for Howe Sound and the mountains of the North Shore.
Precipitation will intensify as the day progresses, with southeast winds gusting to 80 km / h this afternoon and early evening.
Heavy rains and strong winds are expected to subside later overnight as the system moves through the area.
Heavy showers can cause flash floods and accumulations of water on the roads. If visibility is reduced while driving, turn on your lights and maintain a safe distance.
The warning is in effect for Metro Vancouver, Fraser Valley, Howe Sound, Whistler, Sunshine Coast, and East Vancouver Island between Qualicum Beach and Fanny Bay.
Although the rain warning is not in effect for Saturday, the forecast includes the risk of thunderstorms in the afternoon with a 60% chance of showers.
Weather forecast for Metro Vancouver
Environment Canada calls for a warmer-than-average fall on the south coast of British Columbia in its comprehensive forecast released on September 1, the first day of the meteorological fall.
This winter, La Niña could also have an impact on temperatures in the Lower Mainland region, as well as the amount of snowfall. Currently, the federal meteorologist's models indicate that there is an "average" probability of a low La Niña this winter, but that its effects will not appear until December.
Read the full fall forecast and preview for winter 2021/2022.