The 6 best West End gallery exhibitions to see in London this summer
Tabish Khan the @LondonArtCritic chooses its best exhibits to see right now. Each comes with a concise review to help you decide if it's for you. Those looking for more exhibits should check out its top picks from the past week, where three out of five are still open to visit..
Peter Blake: Time traveler @ Waddington Custot
This impressive collection of collages spans Blake's entire career, from his early works to those recently completed. The highlight is a collection that pays homage to Blake's source of inspiration, Joseph Cornell. Cornell was obsessed with Europe but never went, so Blake created Cornell's European tour through collages. Until August 13.
Claudio Parmiggani @ Galerie Simon Lee
Ethereal bookshelves are made of soot, a simple helping hand could destroy them – it's like looking at the ghost from a bookshelf. Nearby, a gigantic bell hangs from the ceiling but it has been silenced and its resounding sound will not be heard in the gallery. It is this absence of sound and knowledge that makes this spectral exhibition bewitching. Until August 6.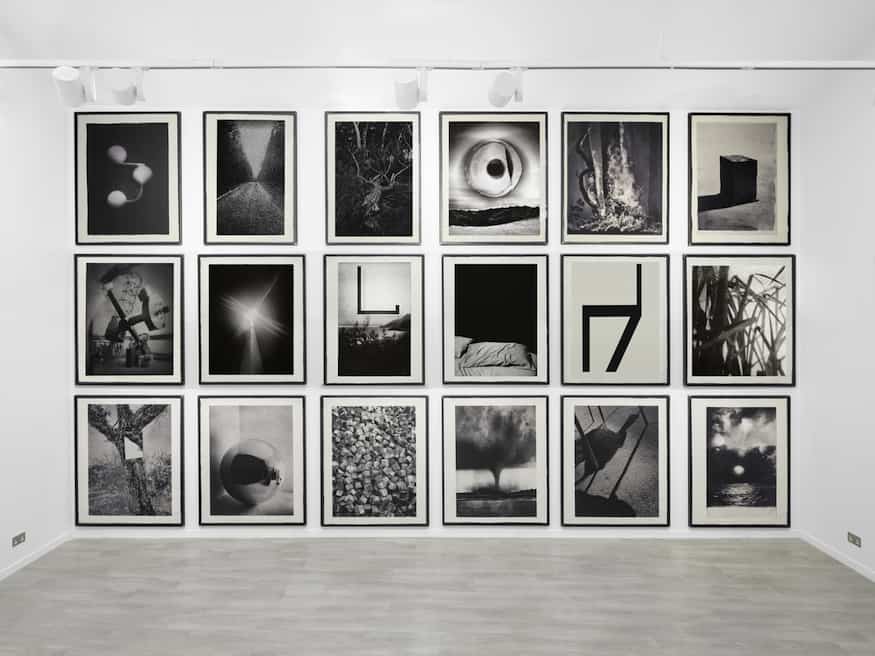 Marco Tirelli @ Galerie Cardi
Drawing inspiration from architecture, geometry and the illusory effect that often appears at the intersection of light and dark, this collection of over 150 drawings, photographs, paintings and small sculptures is a magnificent collection of works that fits perfectly into this impressive architectural space of Mayfair. The website also has a great guide for those who can't do it in person. Until September 4.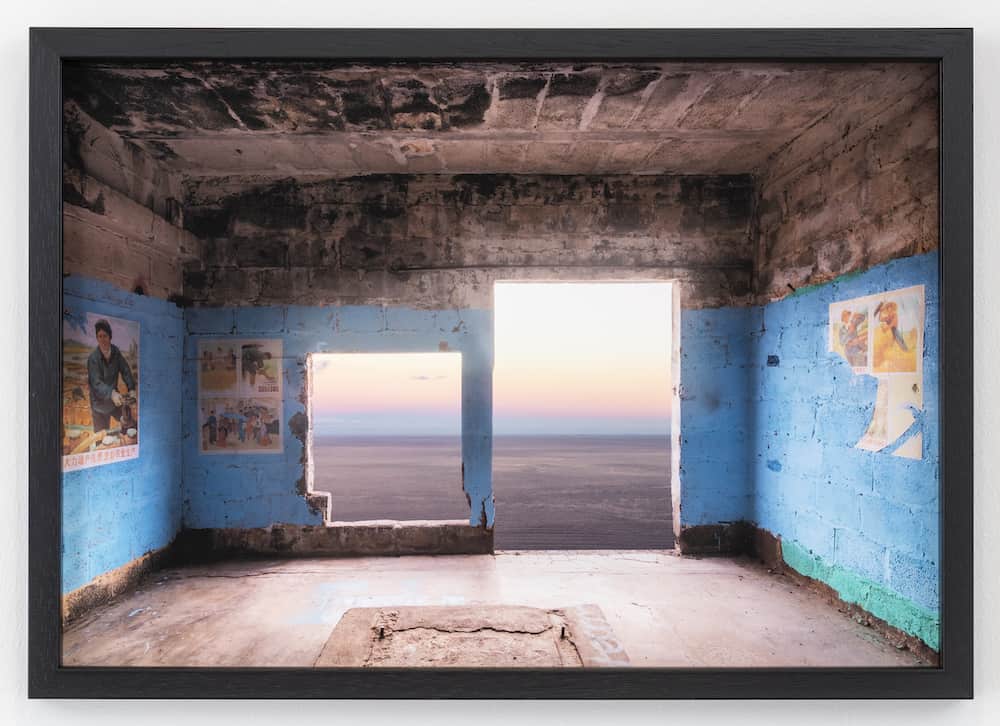 Giovanni Ozzola: Contando Estrellas @ Gazelli Art House
Light filters through the blinds and a beautiful sunset can be seen from inside a beachside bunker. These small-scale photographs all look at the effect of light and the way we see it, each like a small window open to other worlds reveling in the beautiful everyday. Until August 28.
Yinka Shonibare: African Spirits of Modernism @ Stephen Friedman Gallery
By placing African masks on sculptures of other mythological beings that we may know better through Western art, such as the sphinx and the centaur, the works of Yinka Shonibare ask us to consider how the two art schools influenced each other. The sculptures are also in his trademark colored Dutch wax design, so there is no doubt that it is his work. Until July 31.
Sheila Hicks: Music in my eyes @ Galerie Alison Jacques
These colorful balls of yarn and textiles are exactly the music to me that the title of the exhibition sets out to be. The colors are meant to be a visual concert and it is clear that the works in the gallery vibrate each other with their vivid and striking colors in this joyful exhibition. Until July 31.
All images copyright gallery and artist.
Categories
Keywords
Author
Tabish khan
Art critic for FAD and Londonist. See as many exhibits as possible and write reviews, opinion pieces and a weekly top 5 for FAD.
The Gazell.io project space was taken over by multimedia artist Jake Elwes for July. Elwes shows off his artificial intelligence […]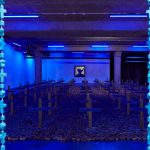 Tabish Khan on @LondonArtCritic picks her best art exhibitions to see. Each comes with a concise review to help you decide […]
Cabins destroyed, rubber tanks and camera obscura.
Paolo Canevari's art was sculpted in the darkness of the modern world, but he did not give up hope. Working with black rubber, worn tires and spent oil, he turns the waste and ubiquitous consequences of the industry into poignant structures that highlight how human beings have reshaped the world.