Rain could impact Sunday's Grand Prix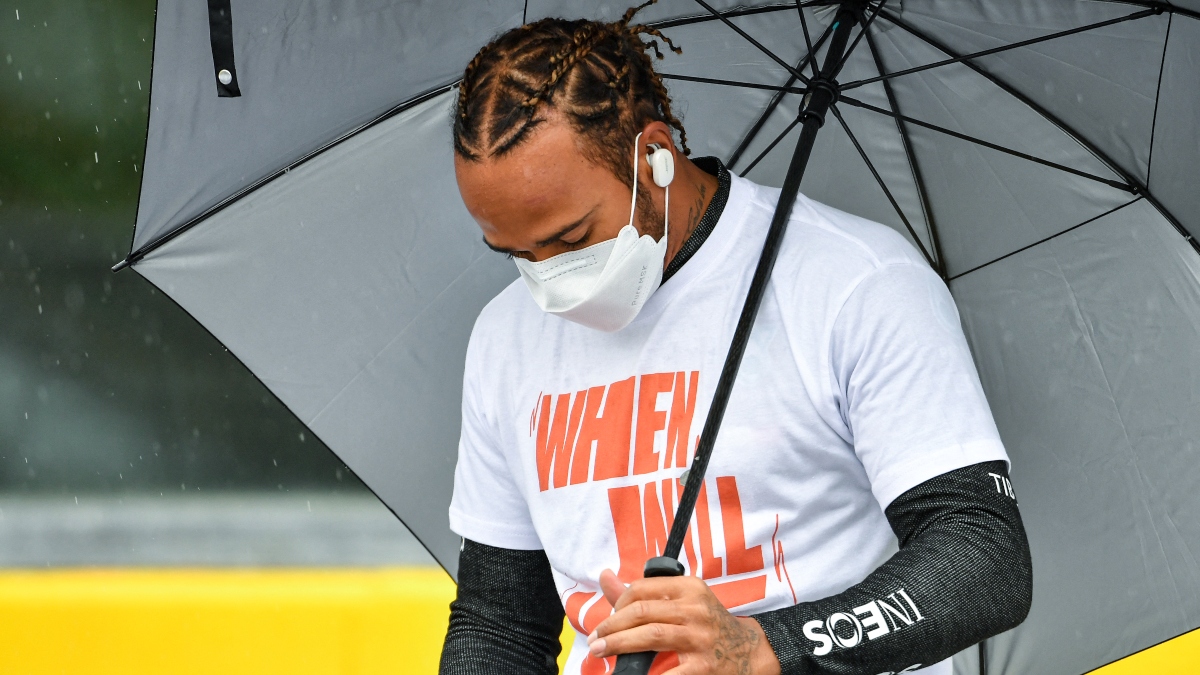 Credit:
Photo by JENNIFER LORENZINI/AFP via Getty Images. Pictured: Formula 1 driver Lewis Hamilton
The 2022 edition of Formula 1's most prestigious race, the Monaco Grand Prix, is set to begin Sunday at 9 a.m. ET (ESPN).
Not only will the drivers have to deal with their fellow competitors, as well as the pressure to perform in one of the biggest races in the world, but the weather could also be a factor during the Monaco Grand Prix.
It is possible that rain will fall on the track on Sunday, which would force the drivers to manage potentially slippery conditions while making strategic calls even more important than in dry races.
With that in mind, let's take a look at the updated Formula 1 weather forecast for Monaco, including the impact of rain on Sunday.
Formula 1 weather forecast for Monaco
According to Weather.com, drivers may face rain in Monaco on Sunday.
The latest forecast for Formula 1 in Monaco calls for a high of 74 degrees with lots of cloud and a 77% chance of rain.
Of course, timing is everything when it comes to weather, and the hourly breakdown shows a 61% chance of precipitation at the green flag, increasing the chance to between 72 and 77% over the next four hours.
Although there are no guarantees as to the strength and duration of the rain on Sunday in Monaco, it looks like drivers and teams will face wet conditions at some point during the Grand Prix.
Heading into Sunday's race, Charles Leclerc is the favorite for the Monaco Grand Prix at -115, followed by Max Verstappen at 3-1 and Sergio Perez at 5-1, according to live Formula 1 odds.
How would you rate this article?