Parts of western New South Wales are battling intense flooding as high winds blow across the state
Several areas across the regions of
New South Wales
regions are battling flood waters today as the state again receives a severe
weather
warning for high winds.
Overflow from the Darling River continues to flow south of Bourke to Willcannia and Mennindee Lakes in western New South Wales, the State Emergency Service (SES) said.
Residents have been warned to avoid flood waters at all costs, with the peak not yet expected for two days when it is expected to hit Louth on Saturday.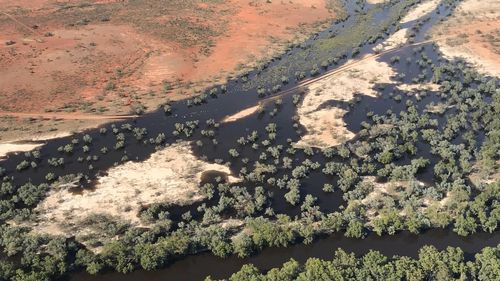 the
meteorological office
(BoM) yesterday issued wind warnings for residents around the South West Slopes, Central Tablelands, West Central Slopes and Upper Hunter which continued today.
Authorities have also urged residents of coastal areas between Byron and Bateman's Bay to be prepared for dangerous waves.
"A high pressure system is producing a vigorous easterly flow over parts of the mountain range," the BoM said.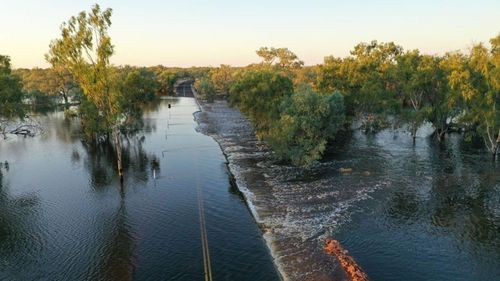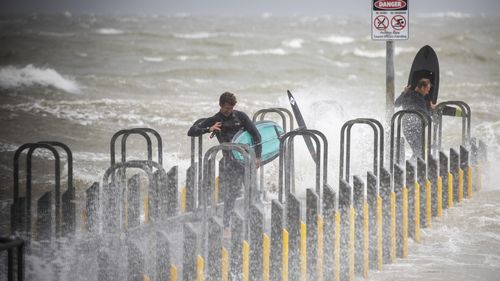 "Gusts above 90 kilometers per hour are possible."
The warning also extended to areas such as Armidale, Orange, Yass, Coonabarabran, Wellington and Young.
Wind gusts of over 100 kilometers per hour were recorded at Murrurundi last night, while at Cabramurra gusts were recorded at 111 kilometers per hour before sunrise this morning.
In Queensland, heavy rain over the past two days has caused water levels to rise in some rivers, with a number of flood warnings now in place.
The Bureau advised residents around Wallam Creek, as well as the Bulloo and Paroo rivers to monitor conditions closely.
"Areas of very heavy rainfall between 40mm and 89mm were recorded in the northern parts of the Bulloo catchment on Wednesday and Thursday night," the BoM said.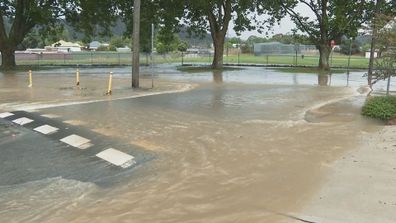 Lithgow hit by flash flooding after a sudden downpour
"Further showers and patches of rain with thunderstorms are expected to continue Thursday through Friday.
"Remember: if it's flooded, forget it."
Elsewhere in the country, wet conditions will set in across South Australia today, with 34C and cloudiness expected in Adelaide.
It will be fine in Canberra with highs of 21C and part cloudy, while in Victoria it will be 20C today and residents will enjoy sunny skies.