Forecast: Sun for the weekend with a slow increase in humidity | Weather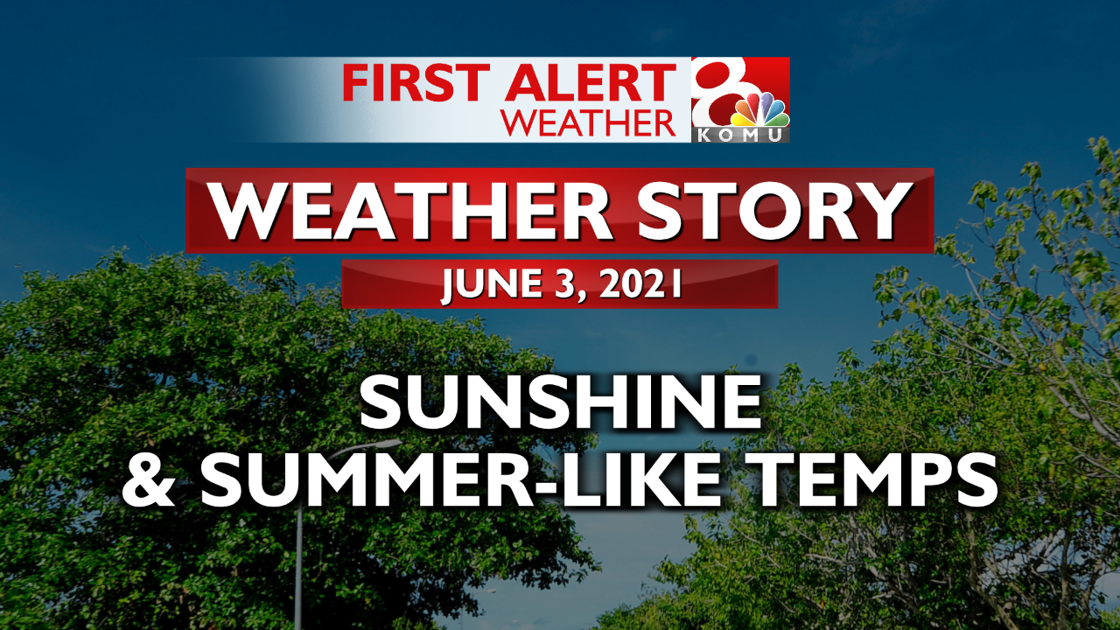 Seasonal temperatures returned to mid-Missouri today and warm air will continue to build up over the next few days. We will have good weather to go out, unless you have seasonal allergies.
Grass pollens remain the main allergen in the region. Tree pollen and mold are in the medium category. #MidMoWx #MoWx #MidMo pic.twitter.com/ZlG6Bb3fFt

– Matt Beckwith (@KOMUMatt) June 3, 2021
FRIDAY FORECASTS
Sunny skies should start the day with morning temperatures in the lower 60s. A few clouds will develop in the afternoon, but we will remain mostly sunny with highs in the mid-80s.
WEEKEND PERSPECTIVES
Saturday will be another sunny day with a few possible clouds in the afternoon. Highs will be between the 80s and above and humidity will start to increase.
On Sunday, the cloud cover will be much more important, always mixed with the sun. Highs will be in the mid-80s for the afternoon and some very isolated showers and thunderstorms are possible in the afternoon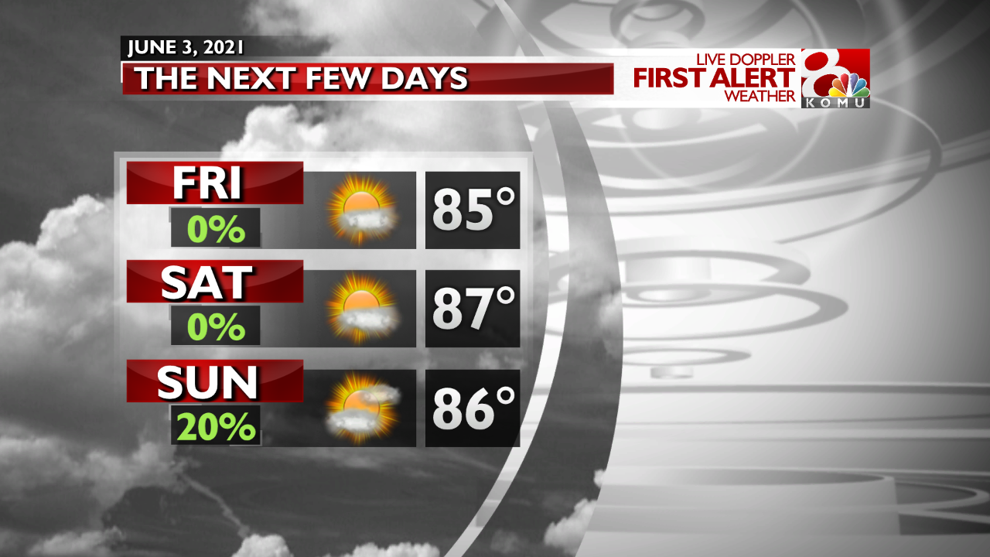 The humidity will increase over the next five days. It will be tacky all weekend long which is very typical for this time of year. Uncomfortable humidity levels will set in early next week and this will coincide with the return of the chances of rain.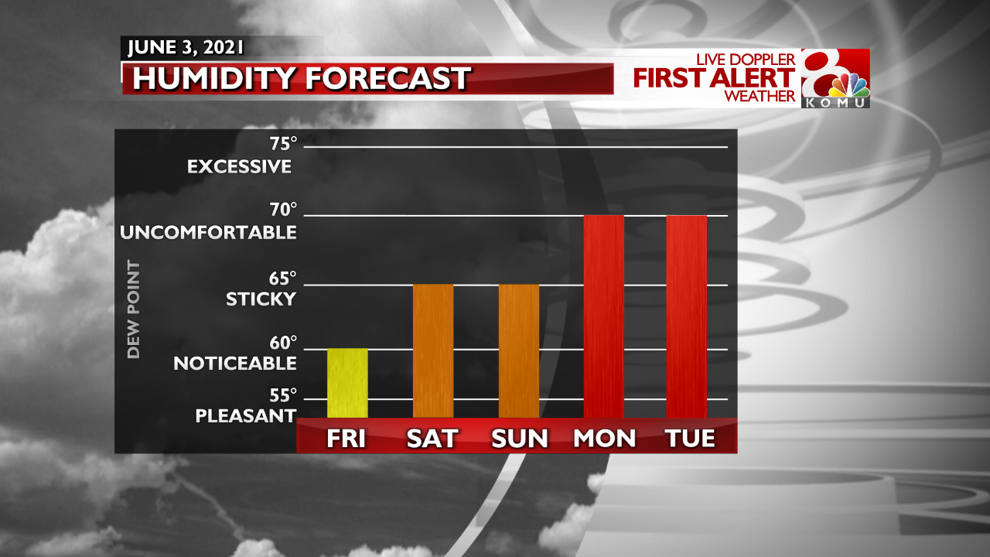 LOOKING FORWARD
Slow-moving energy will pass through the average levels of our atmosphere early next week, bringing the risk of downpours and thunderstorms.
These showers seem to be reminiscent of what we normally see in summer, mainly dry morning conditions and afternoon showers and thunderstorms. These should be scattered to widely scattered throughout the blanket.
The highs will be in the 80s with lows in the 60s above nearly 70.