Forecast: seasonal temperature returns during the week | Weather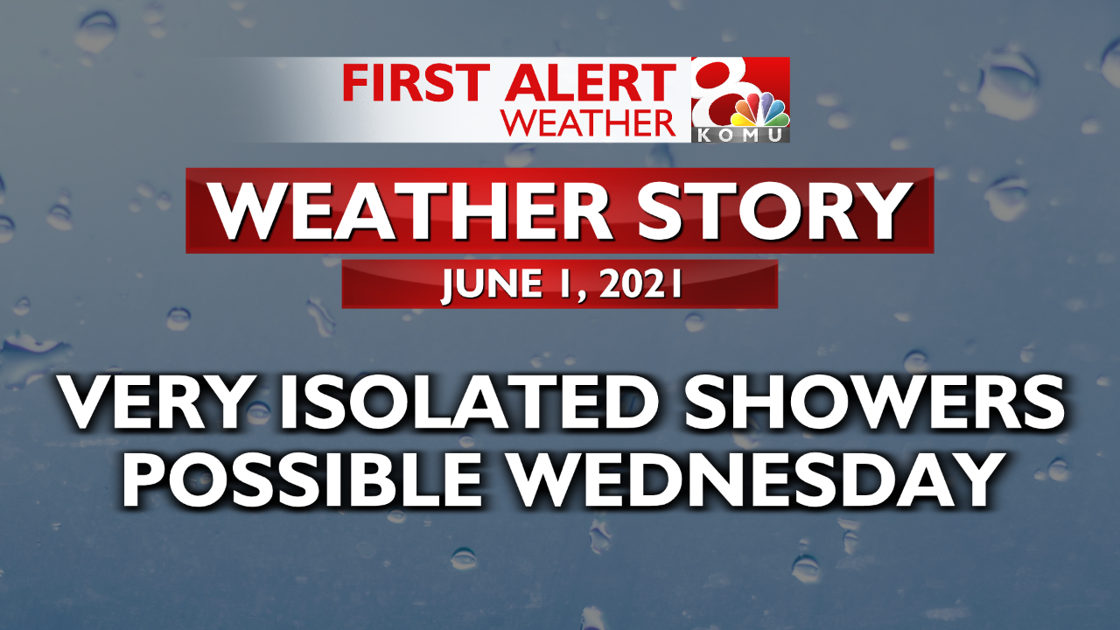 Mid Missouri avoided most of the rain today as expected and this trend is expected to continue tomorrow. As we head into the weekend, temperatures are going to have a warming trend.
Only occasional showers are to be expected! If you want to go out in the garden, you should be able to! Just check the interactive radar on the KOMU 8 First Alert WX app #MidMoWx #MoWx Download the app here: https://t.co/KfeQCkbsUyOnline interactive radar: https://t.co/WhHt5HscoP pic.twitter.com/KiP9VdOmkj

– Matt Beckwith (@KOMUMatt) June 1, 2021
FORECASTS FOR WEDNESDAY
Mainly cloudy skies are expected throughout the day with some occasional showers possible. Most of the day will be dry, but you may want to grab the umbrella to keep it handy.
Temperatures will start in the mid-1950s and warm up to the lower 70s for the afternoon.
A RETURN TO THE SEASONAL
The high average temperature for this time of year is in the lower 80s and the average minimum temperature is in the lower 60s.
The sky should clear on Thursday with mostly sunny skies and highs near 80 °. If we get to 80 °, it will be our first time in over a week. The last time we hit the 80s was last Wednesday (May 26, 2021)
Friday will be sunny with highs in the lower 80s.
Saturday and Sunday will be characterized by partly to mostly sunny skies and highs in the mid-1980s. Low temperatures will also warm with lows in the mid-1960s.
LOOKING FORWARD
Chances of rain will start to return early next week as the pattern continues to look like summer. The risk of showers and thunderstorms will increase daily in the afternoon, with highs in the 1980s and troughs in the mid-1960s.