CRN A-Listers on Lockdown Habits They Will Continue After Covid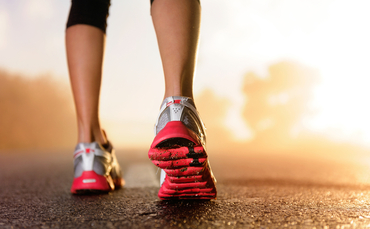 Whether it's baking sourdough breads, doing yoga, or carving to discover a new love for the outdoors, we've all found new hobbies during the multiple closings throughout 2020 and 2021. .
While some foreclosure interests were nothing more than fleeting interests to pass the time until Covid restrictions were relaxed, others became cherished passions we couldn't live without.
So what locking habits have taken hold of the IT channel and become a staple in their day to day life?
Within the framework of CRN A-List 2022, in association with Agilitas, we surveyed 109 senior chain executives to find out exactly that.
Read the full A-List report here
Access individual A-List profiles here
Fitness fanatics
A staggering 41% of this year's 109 A-List leaders said regular exercise was the number one lockdown habit they planned to maintain in the long run.
Of these, the majority (53%), including Justin Harling, CEO of CAE Technology Services, Orla McGrath, Head of Global Partner Solutions at Microsoft, and Pure Tech Group CEO Stephen O'Brien said they had found a new love for walking during the Covid pandemic which they plan to continue long term.
Meanwhile, 26% said they started cycling during the pandemic, including Lewis Simmonds, UK chain sales manager for HPE, Darren Brodrick, Forrester analyst, and Jay McBain, the latter having (virtually) hiked over 2,000 kilometers from Miami to Toronto. .
Finally, 21%, including Block CEO Marc Chang and Distology CEO Hayley Roberts, said they hit the sidewalks and increased their mileage during the pandemic and plan to maintain it as a regular pastime.
Defining new PBs isn't the only thing the channel has found time for during lockdowns in the UK. The second most popular habit that our A-Listers plan to continue, aside from exercise, is spending more time with family.
It appears that the pandemic has caused the IT channel to strike a better balance between work and family life. With many IT managers now working remotely, time saved on long trips and after-work events can instead be spent with loved ones.
Nuvias CEO Simon England said dining at the house several nights a week was the only lockdown habit he intended to maintain, while UK chain Dell boss Rob Tomlin said said remote working means he can be home in time to read his daughter her bedtime. story.
Unsurprisingly, working from home was also a popular foreclosure habit that A-Lister plans to continue, with 12% of A-Listers opting for that choice.
Musical spirit
2021 being a year where we took the time to find new passions or rekindle old ones, this year we asked our A-Listers what new skill they would like to acquire if they had the time to commit to it.
The computer chain could very well form its own super group, as 38% of A-Listers said they would like to learn a musical instrument.
Aptum CEO Susan Bowen said being stranded rekindled her love for the piano and that she is now relearning the skills she learned as a teenager and also teaches her. seven year old son.
Meanwhile, UK Exclusive Networks boss Graham Jones has said he's added more time to tickle ivories to his to-do list for 2022.
Other A-Listers have said they'd like to pick up the guitar, with Avanade CEO Pam Maynard saying learning to play is on her to-do list.
Language barrier
Meanwhile, the second most coveted skill for this year's A-Listers was learning a new language – chosen by 32 percent of those included.
Spanish, French and Chinese were the three languages ​​our channel executives would like to speak the most.
Westcoast CEO Alex Tatham said he had previously challenged the head of a Japanese supplier that he would hold their next meeting entirely in their native language.