Boris Johnson to be fined for lockdown-breaking parties at UK government premises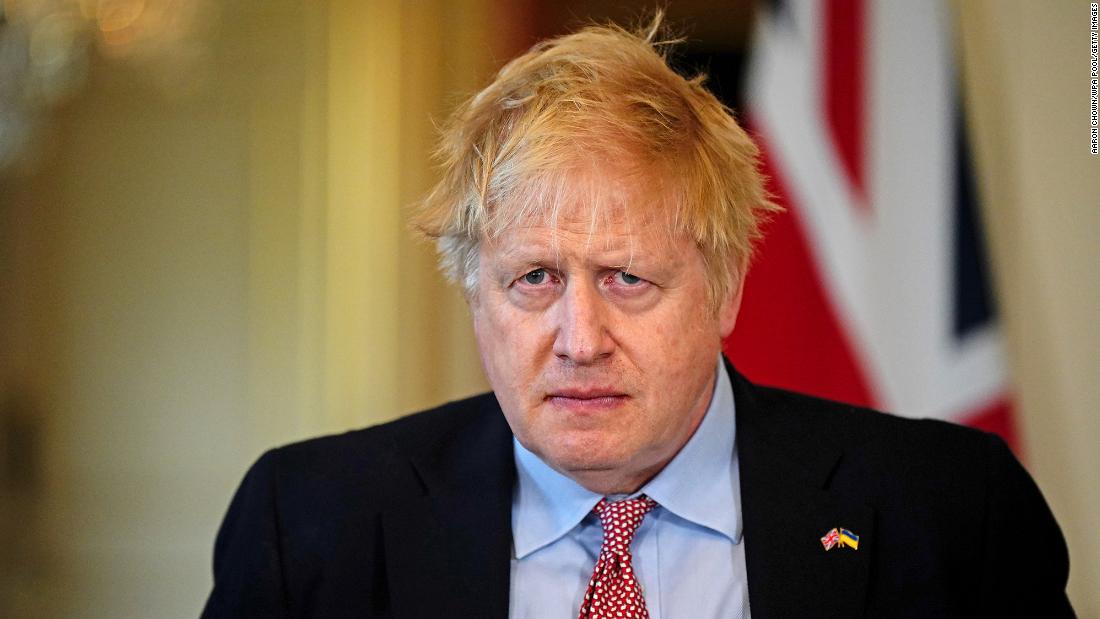 London's Metropolitan Police said earlier on Tuesday they had issued more than 50 fines as part of their 'Operation Hillman' investigation into rallies held at government premises in Downing Street and Whitehall as the rest of the country lived under strict pandemic restrictions. The parties' revelations sparked national outrage.
The police fines confirm that Johnson and Sunak broke Covid-19 laws created by their own government – even though the Prime Minister has previously denied that any parties took place and insisted that all guidelines were followed. The sanction makes Johnson the first sitting British prime minister to be found guilty of breaking the law.
It was unclear for which gatherings Johnson and Sunak were subject to fines; the government spokesman said they had no further details at this time. Carrie Johnson, the Prime Minister's wife, will also be fined, her spokesperson told CNN.
The so-called "Partygate" scandal, which emerged in late 2021, triggered the most serious threat to Johnson's premiership to date. Revelations that the prime minister attended several parties had already prompted furious calls for his resignation even before a police fine was announced on Tuesday.
Johnson's handling of the scandal also drew condemnation. The Prime Minister initially refuted the allegations of illegal gatherings saying there were no parties. When images of these gatherings began to appear in the British media, he said he was unaware of them and was outraged. After another image emerged showing him and his wife allegedly attending one such party, he apologized but said he thought he was attending "a business event".
Police have launched an investigation into the series of rallies after a January report by government-commissioned senior civil servant Sue Gray condemned "a serious failure" to uphold government standards.
The Gray report said police were investigating at least 12 events – including at least two Johnsons who were present and a third detainee in his apartment which he previously told lawmakers did not occur. Police later said they were investigating events taking place on eight separate dates between May 2020 and April 2021.
The Met said in a statement it had received more than 300 photos and 500 pages of information to review during investigations.
Reacting to Tuesday's developments, the main leader of the opposition Labor Party, Keir Starmer, immediately demanded that Johnson and Sunak stand down. "Boris Johnson and Rishi Sunak have repeatedly broken the law and lied to the British public. They must both step down. The Tories are utterly unfit to govern. Britain deserves better," Starmer tweeted.
London Mayor Sadiq Khan also called on Johnson to resign, saying "a prime minister who breaks the laws of his government and then lies about it is not fit for office."
"Families made huge sacrifices and obeyed the law. Many said their last goodbyes to their loved ones on the phone while the Prime Minister celebrated," Khan added in a statement on Facebook.
According to ministerial rules, if a government minister violates the ministerial code, he is expected to resign from his position. The code includes the "primary duty" of ministers to comply with the law.
Met Police said the investigation into the unlawful gatherings in Downing Street was continuing.
CNN's Luke McGee and Max Foster contributed reporting.